news headlines
find one-time classes in
calendar of events
M
iss Cleo dies
Youree Dell Harris, better known as "Miss Cleo" the pitchwoman for the Psychic Readers Network, died July 26 at the age of 53 of cancer in Palm Beach FL. She was
the face of psychic line TV commercials in the late 1990s. She became a household name with Jamaican accent and head wraps, and was promoted as the psychic "Miss Cleo" who could read tarot cards and predict the future. She was actually born in Los Angeles.The Psychic Readers Network was accused of making more than $1 billion while committing multiple consumer violations, including false advertising
Valley Psychic Robbed After Reading.
Earlier this month, professional psychic Aracely Rios was doing reading, when a man showed up. Ms. Rios had a feeling something was wrong and the second they came into her card reading room, Ariel Acedo put a semi-automatic handgun to her head and demanded money. Ms. Rios was scared, so she gave him what he wanted and asked him not to hurt her. Then her tiny dog distracted the accused robbers, and she made a run for it.She ran outside and saw a car with a former client inside, so she reached out for help. But woman in the car just laughed and Ms. Rios remembered doing readings for both Acedo and his getaway driver, telling them both a light skinned woman would be pressing charges against them. What she hadn't known at the time, was the victim was her. Ms. Rios also says she remembers doing an earlier reading on herself. Her cards predicted she'd lose money, but it wasn't until she was robbed, that she realized it would be in an armed robbery.
Metaphysical Musical in Glendale

Ghost the Musical performs September 30, October 1, 7-8, 14-15 at 7:30 pm, and October 2, and 9 at 2 pm. At the Brelby Playhouse, 7154 N 58th Drive in Glen-dale.

Desperate to communicate with his murdered wife, a man turns to a store-front

psychic. Admission is $25. read more

Father Gabriel Amorth
, the exorcist of the Diocese of Rome and leader of the World's Exorcists, died September 16 at the age of 91. Like all those who believe that evil exists, he had some strange ideas. He blamed things such as yoga or reading Harry Potter books for the increase in what he believed were Satanic possessions. He believed that some Vatican priests and cardinals were members of Satantic sects. Despite his misguidance, Father Amorth set the standard for all exorcisms performed by the Roman Catholic Church.

Chris Krinke
, past life hypnotherapist and advanced angel therapy pracititioner, joins the staff at Spiritschild,
3870 W River Rd suite 120, in
Tucson, on October 1 She is the founder of Light Alliance.

Beginners Metaphysical Class Set
Exploring Metaphysics is the name of the new classes being held each Sunday at 10:30 am at the Omega Directory, 6418 S. 39th Ave. in Phoenix. Dr. John Rodgers, will share basic (and profound) metaphysical topics such as: Who (or what) am I? The Universe and Reality, Metaphysics and Religion, Divination and Fortune-Telling, Developing Your Psychic Powers, Healing and Working with Others. NOTE: these classes will be of interest to advanced students also. The class is free, snacks and beverages will be provided. Call 602-441-4401 for info.


President Obama gives advicespan class="auto-style20">
He said, "We need a president who is fighting for all Americans, not one who writes off nearly half the country."
Prayers for Hilllary.
The call goes out to everyone to send prayers and affirmations of recovery for Hillary Clinton to overcome the Parkinsons-like condition that is afflicting her that she may continue to serve the public as she has in the past. Vizualize her doing the things she did years ago. read more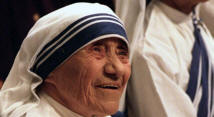 Mother Teresa,

a Catholic nun who was born in Albania as

Anjezë Gonxhe Bojaxhi,

and who devoted her life to helping India's poor, has been declared a saint in a canonization Mass held in the Vatican.

Pope Francis delivered the formula for the canonization of the nun -- known as the "saint of the gutters" -- before huge crowds of pilgrims gathered in St. Peter's Square in Vatican City on Sunday morning September 4


Did scientists detect an alien radio signal? Originally detected on May 15, 2015, by the Russian Academy of Science-operated

RATAN-600 radio telescope in Zelen-chukskaya, Russia, it was kept secret from the inter-national community until a reporter broke the story. Researchers working at a massive telescope in Russia say that they have detected

a "strong signal" coming from the sun-like star HD 164595,

about 95 light years from Earth. Though it's not proof of extraterrestrial life, astronomers are intrigued about what could be causing it. September 27 researchers from around the world will discuss the findings at the 67th International Astro-nautical Congress in Guadalajara, Mexico

. If it is some sort of alien beacon, it would have to come from a fairly advanced civilization

.



Spiritual classes set.

Nyna Bates will hold a

Spiritual Awakening

class each Sunday at 1pm at Wellspring Metaphysics,

1170 N. Gilbert Rd in Gilbert. Bring your drum or tamborine and have an experience with the angels. Learn new techniques of meditation and how to balance the chakras. Cost per class is $5

.

Hillary's horoscope revealed

Valley astrologer Connie Shane uses the stars to tell all about the Democratic presidential candidate.

see it here



Soul Healing sessions set.

Divina Flamingarrow will

c

onduct Master Sha's soul healing sessions each Thursday at 6:30 pm at Wellspring Metaphysics, 1170 N. Gilbert Rd in Gilbert . Cost ranges from $50 to $70 depending on how much work is required. Pre-registration is suggested.





Trump and Hillary channeled

Psychic

Ryuho Okawa started receiving spiritual messages in 1981 and in 1986 founded Happy Science, a spiritual movement dedicated to bringing greater happiness to humankind . . ." An unusual aspect of his channeling involves 'guardian spirits' of contemporary, living human beings. Recently he "channeled" the spirits of Donald Trump and Hillary Clinton.

see more



Trump exposed through astrology Valley astrologer, Connie Shane, does a thorough horoscope investigation of the Republican presidential candidate. Revealing many things about him and his future. See it here



Satanic Group entering elementary schools

The Satanic Temple of Salem, MA. plans to introduce its After School Satan Club to public elementary schools, petitioning school officials to allow them to open as soon as the academic year starts. There are chapter heads in New York, Boston, Utah and Arizona. The group offers tongue-in-cheek support for the "fallen angel" in public arenas to bring the fight over constitutional separation of church and state to the public. The Arizona Chapter is planning a get-together November 19 at The Quarry in Bisbee.





Large public church assemblies open to ISIS attack

.

In the wake of the many recent terrorist attacks, the FBI and other government authorities say that large religious assemblies are welcome targets for ISIS and other terrorist organizations. Authorities recommend holding church services in smaller numbers, in less centralized locations.. Phoenix Assembly of God and North Phoenix Baptist Church are examples of well-advertised Valley mega-churches that might be ISIS targets. A local observer said, "I'm glad that my group always has less than 50 people in attendance and it's not in central Phoenix."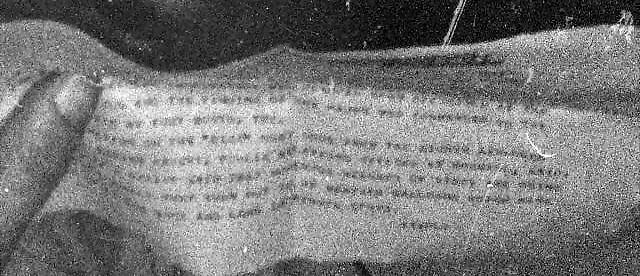 A $10,000 reward is being offered

by UFO researcher, Kevin Randl for the first person or group/lab that can" decipher the text of a memo held in the hands of a top U.S. military officer in a photo in which the officer was shown examining debris allegedly freshly recovered from the

1947 Roswell UFO crash site

.

For more information

.

Valley Buddhist Center Vacant

If you have tried to reach the Jan Chub Ling Buddhist Center in Mesa and haven't reached anyone, it's because there's no one there. That's right. They are all on "retreat" for another three years. Leader, teachers - everyone.

Druid Teacher Mark Bailey

put a Memorial Day song on his Facebook site, the whole album from start to finish with "Resist and Bite" by Sabaton. Pretty awesome, dude. click here to hear it
Free Energy Being Suppressed Energy that doesn't use fuel, but that just comes out of the air is being supressed. They say that the government feels it could disrupt the current economic system and therefore should be classified and not patentable see video


New Ninth Planet Discovered


Astronomers at the California Institute of Technology that they have found evidence of a giant icy planet far beyond the orbit of Pluto. The call it "Planet Nine." The astronomers, Michael Brownmily: Konstantin Batygin, detected its existence from the motion of newly discovered dwarf planets and other objects orbiting in the outer solar system. Their orbits appear to be influenced by the gravity of a hidden planet – a massive perturber" that may have been flung into deep space eons ago by the gravitational force of Jupiter or Saturn see more here.

Murder of the Pope & end of the Catholic Church


There are many prophecies about the last pope and the end of the Roman Catholic Church. It is believed that Pope Clement resigned because of these prophecies. Pope Francis also thinks they may be true.

read more

NASA Working on Interstellar Drive.


The Electro-Magnetic(ED) drive

uses electro-magnetic microwave cavities (like your microwave oven) to provide direct conversion of electrical energy to thrust without the need to expel any fuel propellant. A ship with this device could get to the Moon in just four hours and to Mars in less than three weeks. The EM drive is still being developed.

read more

i
pics & articles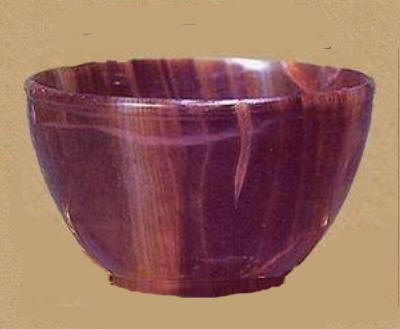 THE REAL HOLY GRAIL? Over the centuries, 40 different cups have claimed to be the Holy Grail - the chalice from which Jesus drank wine at the Last Supper. Today, the Catholic Church has eliminated all but one claimant - the Holy Chalice of Valencia. read more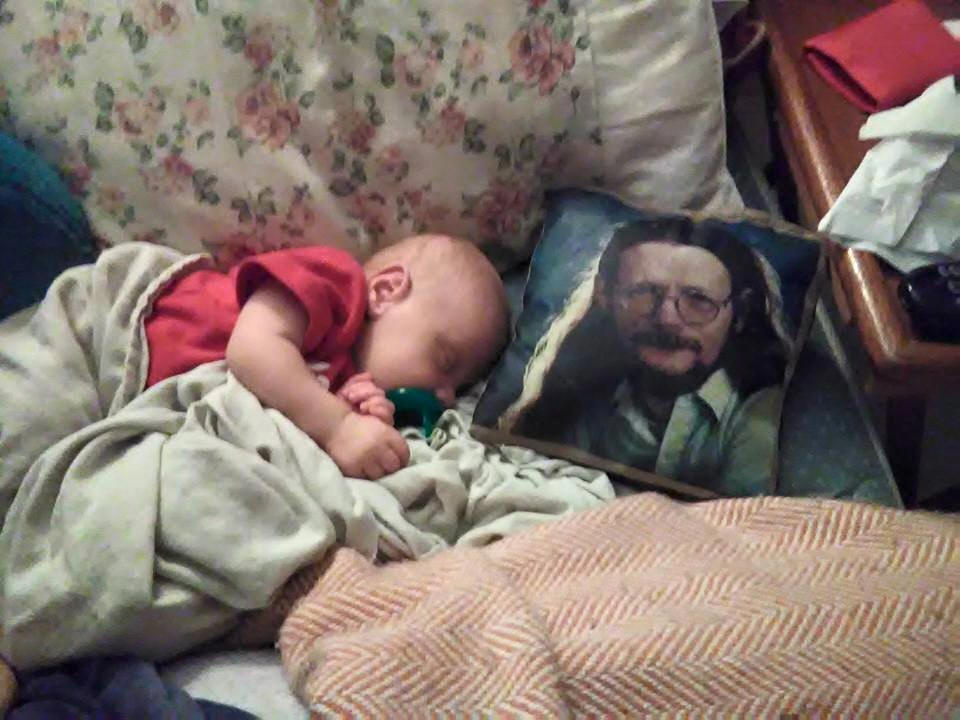 Michael Crowley (in photo) babysitting his grandson Aliester.
WHAT IS ENLIGHTENMENT?
HOW TO EXPERIENCE IT NOW
SECRETS OF LIFE FULFILLMENT
YOU CAN HAVE IT
PC & CENSORSHIP

1984 IS ALIVE AND WELL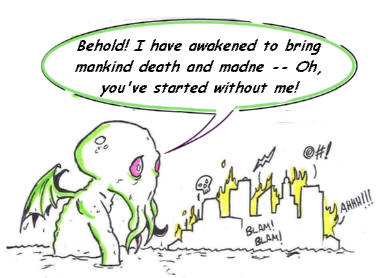 CLINTON/LUCIFER CONNECTION
WHAT DR. BEN CARSON REALLY MEANT
TO DIE AND WAKE UP
THE MEANING OF NEAR DEATH EXPERIENCE
LIFE AFTER DEATH
A SURPRISING SCIENTIFIC VIEW
GADIANTON ROBBERS

A DANGER TO EVERYONE
SAME SEX NO LONGER WIERD
A DREAM EXERCISE
WHAT ARE YOUR DREAMS TELLING YOU?

THE MANDELA EFFECT
I
NTERESTING ARTICLE ON ALTERNATE REALITIES
FOR THE LOVE OF CHOCOLATE
WHAT IS A CACAO CEREMONY?
GLOBAL WARMING
THREAT
WHAT CAN YOU DO?



NEED A LIFE COACH?

WHAT IS IT?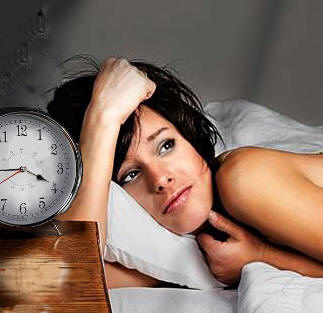 WAKING UP IN THE MIDDLE OF THE NIGHT.
Do you wake up between 3 am and 5 am? It could be a sign of your Higher Power alerting you to pay attention to messages that are being sent to align you with your higher purpose. Read more about this time frame for wakefulness.
read more.




CLICK HERE FOR MORE ARTICLES



_____________________________________



Today's Moon Sign