news headlines
all class schedules are in
calendar of events


Hillary's horoscope revealed
Valley astrologer Connie Shane uses the stars to tell all about the Democratic presidential candidate. see it here


Trump and Hillary channeled
Psychic
Ryuho Okawa started receiving spiritual messages in 1981 and in 1986 founded Happy Science, a spiritual movement dedicated to bringing greater happiness to humankind . . ." An unusual aspect of his channeling involves 'guardian spirits' of contemporary, living human beings. Recently he "channeled" the spirits of Donald Trump and Hillary Clinton. see more
AUMM starting classes
The Aeonic University of Magick and Mysticism will begin its fall class schedule Friday August 12 at 7 pm at Mountain Temple Center, 1233 E. Lupine in Phoenix
.
The first class will be
Spells and Incantations.

Millenials are avoiding sex
A study published Tuesday finds that younger millennials — born in the 1990s — are more than twice as likely to be sexually inactive in their early 20s as the previous generation was.

Recent research also shows that, overall, millennials — people born between the early 1980s and 2000 — have fewer sexual partners than baby boomers and those in Generation X, the group immediately preceding them. An increasing number of young people appear to be standing on the sidelines when it comes to sex. Some suggest the cause is the prevalence of graphic sex in film and media - it has lost the novelty it had decades ago when sex was much more "under cover."

Trump exposed through astrology
Valley astrologer, Connie Shane, does a thorough horoscope investigation of the Republican presidential candidate. Revealing many things about him and his future. See it here

Learn how to be a Witch
Wednesday August 10 at 6 pm at Fantasia Crystals, 5108 N. 7th Street in Phoenix, Beth Rodriquez will start a 6-week course, Wicca 101. She will introduce her students to the practice of Wicca - its origins, its modern history and magical tools. Learn about the gods of Wicca and how to do spells. $90 cash in advance only.
Satanic Group entering elementary schools
The Satanic Temple of Salem, MA. plans to introduce its After School Satan Club to public elementary schools, petitioning school officials to allow them to open as soon as the academic year starts. There are chapter heads in New York, Boston, Utah and Arizona. The group offers tongue-in-cheek support for the "fallen angel" in public arenas to bring the fight over constitutional separation of church and state to the public. The Arizona Chapter is planning a get-together November 19 at The Quarry in Bisbee.
New fruit invented
Pluots
are a hybrid fruit, the result of carefully controlled cross-pollination between plums and apricots. Not to be confused with the plumcot developed by Luther Burbank. Different varieties of plums, crossed with different varieties of apricots have yielded a wide array of
plumcot
varieties, with more arriving every year. Says Dr. John, they don't taste bad, at all.

Meditation Museums used for healing after tragedy
The Meditation Museums in Silver Spring, Maryland and McLean, Virginia, were founded by Sister Jenna. They help people cope with the constant barrage of chaos in times when we are supposed to keep our calm. When entering the Meditation Museums, visitors are taken on a tour of the various religions and faiths to find their common ground. In addition, a new installation titled "Soul Awareness/Body Awareness" depicts both the positive and negative states of thinking. As the tour concludes, the visitors are shown a silent room for meditation as well as the question, "Who Am I?" prominently displayed on the wall for self-reflection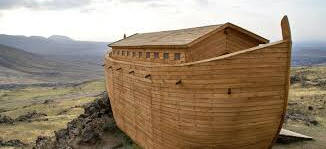 Ark Encounter a fantasy come to life
Bill Nye "The Science Guy" visited Kentucky's Ark Encounter, the life-sized Noah's ark theme park built by Young Earth Creationist Ken Ham, and called it "disturbing." He said the Ark Encounter was an "eye-catching attraction" but then described the experience as "much more troubling than I thought it would be." He added: "On the third deck (of the ark), every single science exhibit is absolutely wrong. Not just misleading, but wrong." Ham has built a boat with keel, prow and stern, when the Bible describes is as a "giant box."
Large public church assemblies open to ISIS attack
.
In the wake of the many recent terrorist attacks, the FBI and other government authorities say that large religious assemblies are welcome targets for ISIS and other terrorist organizations. Authorities recommend holding church services in smaller numbers, in less centralized locations.. Phoenix Assembly of God and North Phoenix Baptist Church are examples of well-advertised Valley mega-churches that might be ISIS targets. A local observer said, "I'm glad that my group always has less than 50 people in attendance and it's not in central Phoenix."
Israel creates a "library of things"
City of Tel Aviv has set up a lending and exchanging place for equipment which households need irregularly. Day-to-day items such as drills, picnic tables, umbrellas, camping equipment or pet carriers will be available at one location for a donation of $2.95.to meet the needs of urban living -
making room in small apartments and lowering the cost of living by creating a lending space of mainly expensive and seldomly used objects.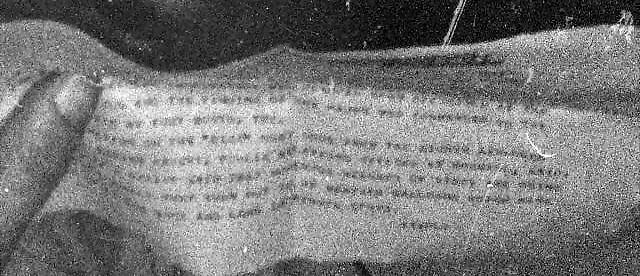 A $10,000 reward is being offered

by UFO researcher, Kevin Randl for the first person or group/lab that can" decipher the text of a memo held in the hands of a top U.S. military officer in a photo in which the officer was shown examining debris allegedly freshly recovered from the

1947 Roswell UFO crash site

.

For more information

.

Valley Buddhist Center Vacant

If you have tried to reach the Jan Chub Ling Buddhist Center in Mesa and haven't reached anyone, it's because there's no one there. That's right. They are all on "retreat" for another three years. Leader, teachers - everyone.

Occult Ritual Opens World's Longest Tunnel. The world's longest and deepest rail tunnel opened in Switzerland June 1 with a strange, occult ritual. The 35 mile Gotthard Base Tunnel – which cost $12.5 billion to build - is the longest in the world. Located beneath the Swiss Alps, the tunnel travels up to mile below the surface. The tunnel was unveiled with a bizarre ceremony featuring a goat-man who dies and is resurrected, women simulating sex with each other and drone-like human workers marching to a rhythmic drum beat. There were male and female workers wearing orange jumpsuits and marching robotically like soldiers obeying their commands Young men and women appear dressed in white underwear, while two of the women engage in simulated lesbian sex. Organizers said these individuals represent the masses who will ride the trains. See photos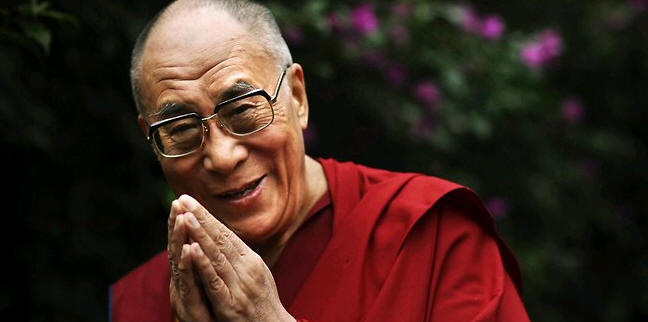 Dahli Lama Says,"No More". For many months, Pope Francis and President Obama have been urging their nations to welcome the tens of thousands of refugees from the war in Syria, despite fears of being swamped by the Islamic culture.

"We hope that the world will heed these scenes of tragic and indeed desperate need, and respond in a way worthy of our common humanity," said the Pope.

The Dahli Lama says this is wrong. "There are too many migrants pouring into Europe now," he said, warning against the continent becoming Arabized.
The leader of Tibetan Buddhism said: "When we look at the face of the children and women, we feel their suffering. But on the other hand, there are too many at the moment Europe, Germany in particular, cannot become an Arab country, Germany is Germany". The Dalai Lama added, "The goal should be that they return and help rebuild their nation.




New Age Community Church

is hosting weekly AZ New Age Classes.

Each week Dr. John Rodgers will present topics based on some of the metaphysical research found in aznewage.info. Held each Sunday at 10:30 am at 6418 S. 39th Ave. in Phoenix, topics covered so far:

Time Travel and ESP, Life After Death: the Facts, Spirituality &

Politics, Tme Unconscious and more.

Druid Teacher Mark Bailey

put a Memorial Day song on his Facebook site, the whole album from start to finish with "Resist and Bite" by Sabaton. Pretty awesome, dude. click here to hear it

The Cosmic Reset Ending Medical intuitve and author Elva Thompson says, "We are ending the four year period of grace that follows the end of the Grand Cosmic year of twenty-six thousand years." According to her, it started December 21 2012 and will end in seven months. She says, that the planetary influences controlling our lives on Earth are at their weakest, and we have a chance to leave the dense duality of this dimension. "Every being is geared to evolve and this is the ascension timeline, the evolution of the life waves -the spiritual upgrading of our DNA"



Free Energy Being Suppressed Energy that doesn't use fuel, but that just comes out of the air is being supressed. They say that the government feels it could disrupt the current economic system and therefore should be classified and not patentable see video


New Ninth Planet Discovered


Astronomers at the California Institute of Technology that they have found evidence of a giant icy planet far beyond the orbit of Pluto. The call it "Planet Nine." The astronomers, Michael Brownmily: Konstantin Batygin, detected its existence from the motion of newly discovered dwarf planets and other objects orbiting in the outer solar system. Their orbits appear to be influenced by the gravity of a hidden planet – a massive perturber" that may have been flung into deep space eons ago by the gravitational force of Jupiter or Saturn see more here.

Murder of the Pope & end of the Catholic Church


There are many prophecies about the last pope and the end of the Roman Catholic Church. It is believed that Pope Clement resigned because of these prophecies. Pope Francis also thinks they may be true.

read more

NASA Working on Interstellar Drive.


The Electro-Magnetic(ED) drive

uses electro-magnetic microwave cavities (like your microwave oven) to provide direct conversion of electrical energy to thrust without the need to expel any fuel propellant. A ship with this device could get to the Moon in just four hours and to Mars in less than three weeks. The EM drive is still being developed.

read more

i
pics & articles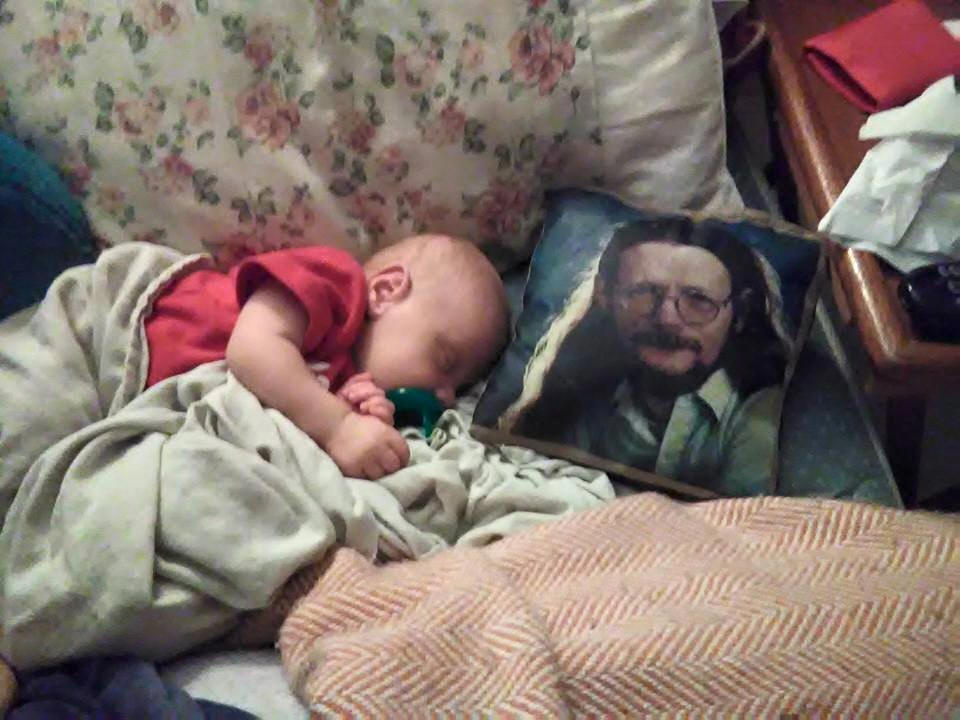 Michael Crowley (in photo) babysitting his grandson Aliester.
SECRETS OF LIFE FULFILLMENT
YOU CAN HAVE IT
PC & CENSORSHIP

1984 IS ALIVE AND WELL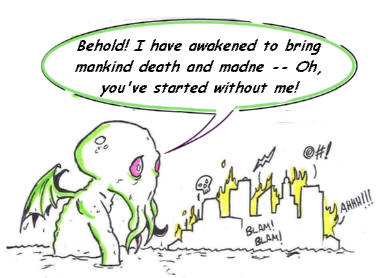 CLINTON/LUCIFER CONNECTION
WHAT DR. BEN CARSON REALLY MEANT
TO DIE AND WAKE UP
THE MEANING OF NEAR DEATH EXPERIENCE
LIFE AFTER DEATH
A SURPRISING SCIENTIFIC VIEW
GADIANTON ROBBERS

A DANGER TO EVERYONE
SAME SEX NO LONGER WIERD
A DREAM EXERCISE
WHAT ARE YOUR DREAMS TELLING YOU?

THE MANDELA EFFECT
I
NTERESTING ARTICLE ON ALTERNATE REALITIES
FOR THE LOVE OF CHOCOLATE
WHAT IS A CACAO CEREMONY?
GLOBAL WARMING
THREAT
WHAT CAN YOU DO?



NEED A LIFE COACH?

WHAT IS IT?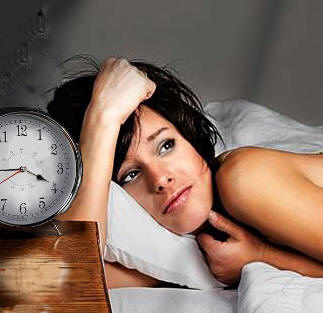 WAKING UP IN THE MIDDLE OF THE NIGHT.
Do you wake up between 3 am and 5 am? It could be a sign of your Higher Power alerting you to pay attention to messages that are being sent to align you with your higher purpose. Read more about this time frame for wakefulness.
read more.




CLICK HERE FOR MORE ARTICLES



_____________________________________



Today's Moon Sign