YOU CAN MASTER YOUR LIFE

when you know . . .

HOW
life works
. . . and

WHY!
metaphyics leads you to answers


What is metaphysics?

it is a branch of philosophy that deals with the nature of consciousness and existence. New Agers use the word in reference to a number of non-traditional belief systems and spiritual practices

.

Translated from the Greek, the word is a noun meaning "beyond the physical world." Metaphysics is concerned with cause and the fundamental nature of all reality. Reality - that's your life, right?

Omega Directory METAPHYSICS is a comprehensive one stop group for the gathering of information and understanding in metaphysics, psychic development, spiritual growth and healing - on the cutting edge of the New Age!

Metaphysics is a broad subject covering many topics revolving around the core question of what we are and what our purpose is. The topics covered in metaphysics can be referred to as its central questions.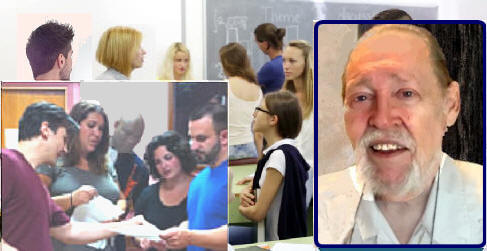 VISIT US!
6418 S. 39th Ave
Phoenix
10:30 am Sundays

All are welcome
with no charge!
_____________________

with noted Dr. John
fun and entertaining
__________________
LEARN ABOUT:
Meditation
Reincarnation
What is my purpose
ESP and channeling
Angels
Life after death
Spirituality vs religion
Good and evil
Where are we from
Why are we here
Free will
TIme & dimensions
Out-of-body travel
Kundalini/astral body
Law of manifestation
Power of crystals
Divination
And so much more!
It's your choice!
All are welcome!
__________________

For information call
602-441-4401